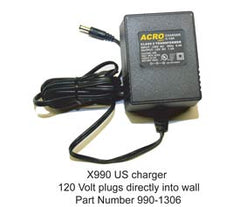 ACRO Lights X990 US charger
This charger is designed for all X990 series ACRO Lights search lights. It plugs directly into the wall and the cord set plugs into the battery pack used in the X990 ACRO Lights HID search light.
ACRO Lights part number 990-1306
See our other listing for more ACRO Lights Products.